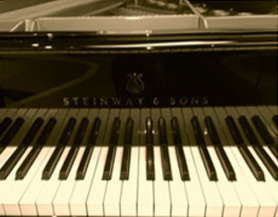 Colin Crawford is a piano tuner technician with 30 years' experience based in Cheltenham, Gloucestershire, covering the entire Cotswold area, the Stroud Valleys and surrounding counties, including: Cheltenham – Gloucester – Stroud  – Cirencester – Forest of Dean – Tewkesbury – Stow – Moreton – Evesham.
As well as tuning and repairs, he offers an unbiased advisory service for piano buyers and will sell pianos on a commission basis. Buying a piano can be a difficult process and good impartial advice is invaluable when undertaking such a decision. Often a piano dealer is more interested in selling his own stock than advising the client on the best instrument for his or her budget.  See the 'Piano Sales and Advice' page for details.
He is a member of the Pianoforte Tuners' Association and the Institute of Musical Instrument Technology.
COVID19 Policy
I am still working where safe, following strict social distancing and hygiene measures. Piano keys, casework and surfaces will be wiped with a piano-safe alcohol solution, and an N95 type face-mask will be worn. Please don't be offended if I refuse to remove any PPI. It's for my safety and yours!
Cheltenham Piano Centre
Many local musicians were saddened to learn of the closure of Musical Instruments Cheltenham and the Cheltenham Piano Centre at 52 Winchcombe Street.
Colin worked alongside the company for more than thirty years, and has been officially appointed as the first port of call for support for piano service, sales and restoration advice for old and new customers, working alongside many of the former staff, technicians and contractors who made Cheltenham Piano Centre the success it was. Please email or call 01242 517635 for the same high standard of service
To contact please click on the email link which appears at the foot of each page, or for faster service please phone.  Mobile usually gets quickest results!